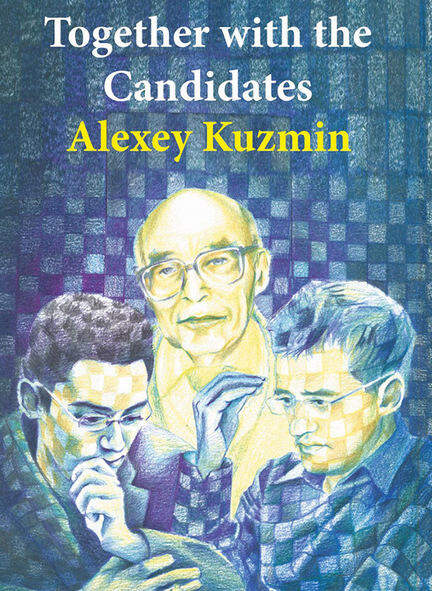 Kuzmin, Alexey: Together with The Candidates (PB)
219,00 kr.
Varenummer: LXKUZTWTC
Winner of the 2018 FIDE Book of the Year-Award:
Most Acclaimed Book of the Year
Alexey Kuzmin was born in 1963, Moscow, Russia.
He was the champion of the Central Chess Club of the USSR in 1985 and Moscow 1986. Having won the round-robin tournament in Managua 1987, he became an IM and earned his GM title in 1995. Alexey was the winner of a number of international competitions and so on he entered the top 100 of the world rating list. In 2004 he ended his active playing career.
Alexey has been working as a professional coach more than 30 years. He was the second of the 12th World Champion Anatoly Karpov during the years of his struggle against Garry Kasprov (1987-1991). Since 1992 he was the appreciated coach of the Qatar National team. In 2004, Alexey achieved the "FIDE Senior Trainer" title.
In the period from 2006 until 2015, he worked as a second of GM Alexander Morozevich, the candidate to the World Champion's title.
Alexey wrote the column "Kuzmin's Harvest" in the "YB-NIC". Since 2008, he wrote "The actual theory with Alexey Kuzmin" in the monthly Russian magazine "64 - Chess Observer", being the permanent writer for the "ChessBase Magazine" since 2008. This is second book for "Thinkers Publishing", his first "Together with Morozevich", being regarded as a most remarkable book.
This book is a presentation of the history of all the Candidates tournaments and matches. However it is also a book of tests and solutions, given in the format of game fragments with detailed comments. All the problems selected by Alexey have been taken from the games of all the Candidates competitions.

Content:

004 Key to Symbols used
006 Introduction
009 Chapter 1 - Through the Pages of History
095 Chapter 2 - Tests for Grandmasters
151 Chapter 3 - When the Opponent Attacks
197 Chapter 4 - Strategy in Action
219 Chapter 5 - Kaleidoscope of Tasks
251 Chapter 6 - The Primary School
Forlag
Thinkers Publishing